Omnichannel marketing is far from being a new concept, but it has seen significant changes across different sectors in recent years. It essentially refers to the various integrated channels (physical and digital) businesses use to reach customers and deliver their brand experience. When most of the world was in lockdown, omnichannel moved into the spotlight as those businesses who had previously invested in strong digital presence where able to maintain communication and contact with customers as they lost the ability to draw them to their physical locations. However even before the pandemic, omnichannel was already a buzzword at the forefront of most marketing and loyalty departments, with the rise of different social media platforms opening up new possibilities to market, attract, and engage customers.
In the world of retail, omnichannel is far from being a gimmick and with amounting challenges impacting supply chain, high street presence, and general accessibility for many customers, nailing omnichannel strategy is increasingly necessary in order to stay relevant, to stay front of mind, and to even just stay in business. For retailers to genuinely achieve omnichannel excellence and place consumers at the centre of every transaction, they must be able to offer customers a unified, consistent, and real-time experience regardless of their location or preferred channel.
In this blog, we're going to take a look at just how to deliver an excellent omnichannel experience of your brand to customers, but also what features play a key role in creating a strong omnichannel strategy.
How to create the right omnichannel strategy for your brand
It's not just that people are shopping online more than ever before. It's the way consumers are browsing and how they reach your brand – the new type of 'window' shopping or app hopping, as you go from a look that catches your eye on Instagram to the brand's profile to putting the item in your basket after downloading their mobile app. An omnichannel presence needs to support the omnichannel customer who is always connected, active store-to-store but also always moving between devices looking for comfort and convenience.
Your end customer is influenced by an inspirational idea or recommendation from a trusted source, leading them to evaluate the purchase from many fronts: from comparing prices with a competitor who pops up in personalised advertising when they are browsing, to evaluating whether they engage with brand ambassadors across all social networks, to assessing the ease with which returns are made, to scanning the news to see where your brand stands on issues that mean something to them.
Omnichannel strategy can't solely focus on efficiency or speed. It's vital to consider how your different channels also establish and promote the brand experience, further endearing customers and potential customers alike.
Below, we explain different aspects that your company can follow to establish a solid omnichannel strategy:

1. Understand how to reach your audience
You may learn a lot about a person's demographics, such as age, locations and gender by looking at where they are most likely to shop. For instance, customers in the Gen Z age may be more at ease with social commerce (using social media platforms like Facebook and Instagram to directly sell products) and even prefer it to traditional eCommerce sites (process used by companies and customers to exchange goods and services using an electronic medium). Therefore, you might want to ask for suggestions or carry out surveys to target a more precise audience. Knowing your customers well can help you start to decide which method is or isn't appropriate for them.

2. Establish a consistent brand
You need a coherent brand in order to create a holistic experience. You must be in control of how your brand is perceived. This must be the same across all platforms. If your website is personable and interactive, then your social media presence should be much alike. Additionally, omnichannel marketing ensures that your brand is noticed by your target audience where it matters most. You must know how to reach consumers because they no longer actively seek out brands and anticipate you to come to them.

3. Provide readily available customer support
People respond better to other people. This is why it is important to establish your brand as relatable and approachable who is aware of the demands and preferences of its target market. Understanding the effectiveness of your omnichannel efforts depends on speaking with the customers. Customers evaluate brands 104% better when they combine AI and operators in their customer service. Offering human connection will ensure that you are providing your consumers with a tailored experience.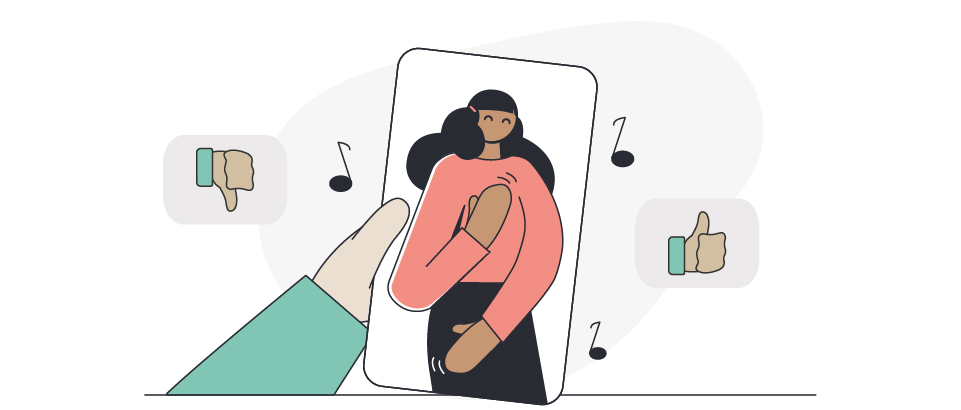 4. Don't try and do it all
Omnichannel doesn't mean you have to be on all channels if it's not the right approach for your brand and your people. Don't fall into the trap of making an app or create a TikTok profile just because everyone else has one – if you have a high performing, mobile responsive website, sustain and nurture that if consumers respond well to it. Build good paths to where your customers are, but don't focus on building too many of them. A mediocre or bad channel experience can do a lot of damage to a brand.

5. Utilise the right data
Making data-driven improvements to your omnichannel approach is vital. By gathering and analysing data, personalisation and integration efforts can be improved. You will eventually be able to identify trends among market segments. If you observe your data, you will find that your customers will tell you exactly how best to assist them. A Salesforce survey found that 57% of all consumers voluntarily give their personal information to business in exchange for personalised offers and incentives.
Therefore, it follows that creating a strong omnichannel experience is important if you want people to recognise and value your brand. However, it is not necessary to be present on absolutely every platform, as doing so may have the reverse effect and hinder your business. Every brand will have unique preferences and capabilities. Regardless of the customer's preferred location or channel, omnichannel excellence places the consumer at the centre of every transaction and enables businesses to provide seamless, consistent and real time experiences.
Inspired? Next read: Creative Solutions for Captivating Customers
https://www.motivait.net/wp-content/uploads/2022/10/Omnichanel-photo.jpg
915
1212
Patricia Wiggett
https://www.motivait.net/wp-content/uploads/2022/10/motivait-logo-web-300x113-1.png
Patricia Wiggett
2022-10-17 15:20:18
2022-11-08 10:22:47
Customer Experience Starts with Excelling in Omnichannel