In our previous blog 'Unlocking the Power of Employee Development: Strategies for Success' we looked at the importance of learning and development programmes in organisations for improving employee engagement, retention and productivity. However, the reality is, many organisations don't provide the right tools or opportunities either because it feels hard to know where or how to begin, or because it falls low down on the priority list. According to the CIPD only 29% organisations claimed to have a clear learning and development plan for their employees.
This lack of investment in employee development can have a significant impact on contentment throughout organisations. Sustainable employee engagement isn't fostered through just one area, and there is evidence to support that employees prefer genuine gestures that speak to how their company wants to invest in improving their working experiences, rather than one-off adrenaline hits such as after work drinks or free tacos. A recent survey indicates that 58% of employees say that professional development contributes to their job satisfaction, meaning it is a crucial factor in supporting and retaining top talent.
To address this issue effectively, it is first important to understand and tackle the common obstacles that companies frequently face when investing in employee learning and development.
Overcoming common obstacles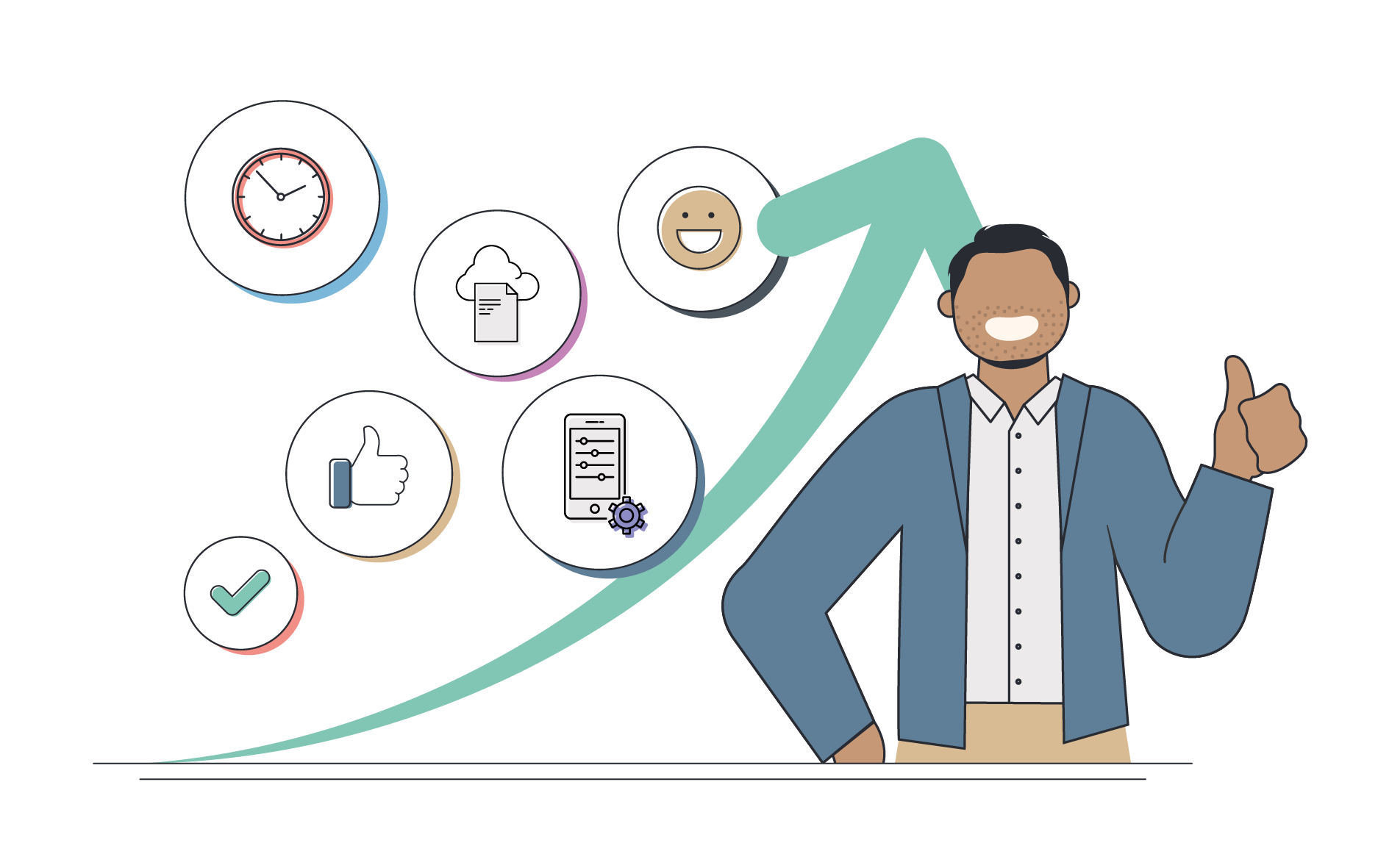 Leadership Support and Alignment:

Gaining buy-in and support from top-level management is vital for successful employee development. Leaders should actively understand, promote and participate in learning initiatives, aligning them with the organisation's strategic goals. Educating managers on the value of employee development, integrating it with talent management strategies, and regularly communicating success stories demonstrate the impact and generate support. 

 

Cost and Measurement

: Optimising employee development on a large scale requires exploring options like e-learning platforms and virtual training programmes. But how do you build a case for budgeting for digital learning solutions? Establishing clear metrics, such as pre and post assessments and performance indicators, is crucial for measuring impact and value. Linking tangible learning to business objectives is essential to show evidence of the return on investment (ROI) of employee development. Well-equipped employees perform more confidently and well-informed employees understand the direction the business needs to go in.  

 

Time Constraints

: To incorporate learning and development activities into employees' regular work schedules, it is essential to empower employees to feel comfortable allocating or dedicating time to upskill or go through materials. Prioritising and integrating learning as part of employees' performance objectives emphasises the importance of ongoing development, and also that the organisation understands that learning is part of the working day – not an additional responsibility. Offering flexible learning options, such as self-paced online courses, can also enable employees to learn at their own convenience without added pressure.

 

Overcoming Resistance and Driving Change:

Clear explanations of the benefits, addressing concerns through open communication, and providing training and support to familiarise employees with new learning methods or technologies can help alleviate resistance. Involving employees in the design and implementation of learning programmes increases engagement and acceptance. 

 

Lack of Resources and Infrastructure:

Insufficient resources and infrastructure can pose a challenge to effective employee development. Organisations need to provide access to appropriate tools, technologies and learning resources. This includes investing in learning management systems, online libraries and relevant training materials. Allocating sufficient budget and resources to support employee development initiatives is crucial for overcoming this obstacle. 

 

Creating the desire for people to "want to" learn:

Intrinsic motivation is the driving force that comes from within an individual. Mastery, as an intrinsic motivator, taps into the human desire for self-improvement, growth, and the satisfaction of personal achievement. It transcends external rewards and recognition, acting as a powerful force that drives individuals to pursue excellence for the sake of the journey itself. Organisations that understand the potency of mastery as an intrinsic motivator can harness this drive to foster a culture of continuous learning and achievement, ultimately leading to higher engagement, innovation, and personal fulfilment among their employees.

 

Personalised learning paths:

Effective learning programmes are not one-size-fits-all solutions. They are dynamic and personalized experiences that cater to the unique needs and motivations of individual learners. By understanding these factors, organisations can create learning environments that foster engagement, motivation, and effective knowledge and skills acquisition that can be utilised in work. Personalised learning needs to be a cornerstone of modern education and learning, ensuring that employees receive the support and resources they need to improve, develop, contribute and grow.

 
Investing for Success in a Digital Era 
Investing in employee development is not just a strategic business decision; it's an imperative and a commitment to the growth and success of individual employees. By embracing digitalisation, harnessing the power of AI and effectively using technology, organisations can create a culture of continuous learning, stay competitive, and position themselves as employers of choice. Digital learning has a huge part to play and organisations that prioritise and invest in their employees' growth will benefit from highly skilled, motivated, committed, adaptable and performing individuals and teams delivering great business results.  
By proactively addressing these challenges, organisations can maximise the potential of their employees resulting in increased job satisfaction, improved retention rates and a skilled and engaged workforce delivering benefit to the business. Investing in employee development is a powerful driver for organisational success, fostering a culture of learning and growth that propels both individuals and the company forward.  
To explore how our solutions can enhance your learning and development initiatives, visit our website and embark on a journey of unlocking your employees' potential.
https://www.motivait.net/wp-content/uploads/2023/07/Option-2.jpg
3293
4935
Bill Paris
https://www.motivait.net/wp-content/uploads/2022/10/motivait-logo-web-300x113-1.png
Bill Paris
2023-09-20 09:41:56
2023-09-20 09:41:56
Unlocking the Power of Employee Development: Potential Challenges and Solutions