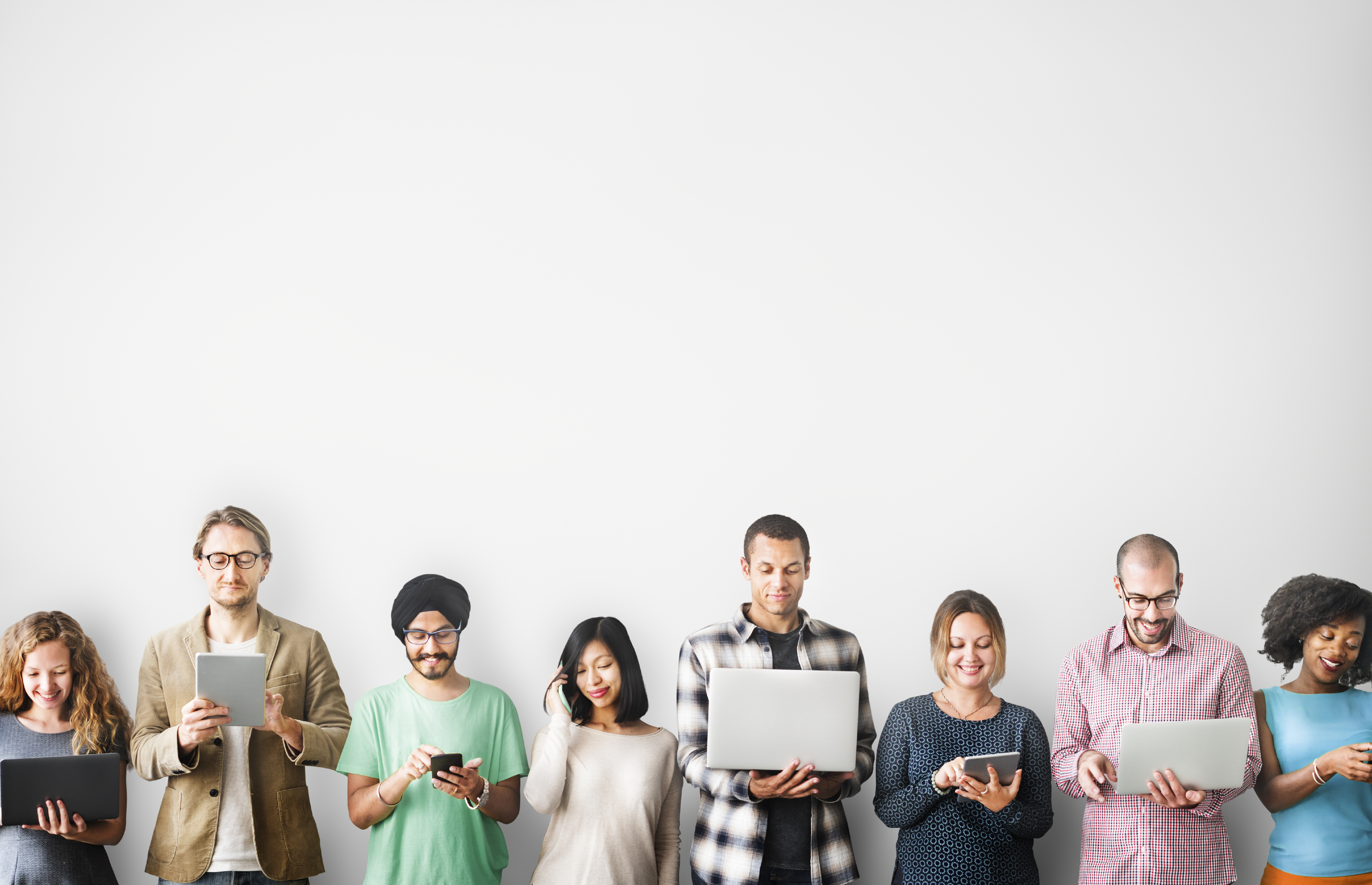 In today's volatile and highly competitive business world, organisations face constant pressure to stand out and stay up to date, while driving profitability and performance. It is indisputable that engaged employees drive better results in all aspects of the working environment. Improved engagement relates to improved collaboration, improved advocacy, improved performance, and so on. Many factors contribute to an organisation's success and levels of engagement, but one essential element that is often quick to be overlooked is employee development.
Particularly in times of economic pressure, employee development will be one of the first areas to be deprioritised, even more so in corporate settings or where upskilling is not essential to performing a role.  We would argue, however, that investing in the growth and development of employees should not  be regarded as a kind gesture or as a once in a blue moon opportunity, but instead as a strategic move that can deliver substantial long-term benefits. Recent employee statistics reveal that companies that invest in employee training gain a 21% increase in profit. Practical training and opportunities to learn lead to employees and teams who feel more confident in what they do, but also who feel valued and recognised members of a wider entity. The idea that a company would dedicate time and money towards making you feel better in your role can be a very powerful concept, and one that can ultimately positively impact many areas of a business.
The benefits of investing in learning and development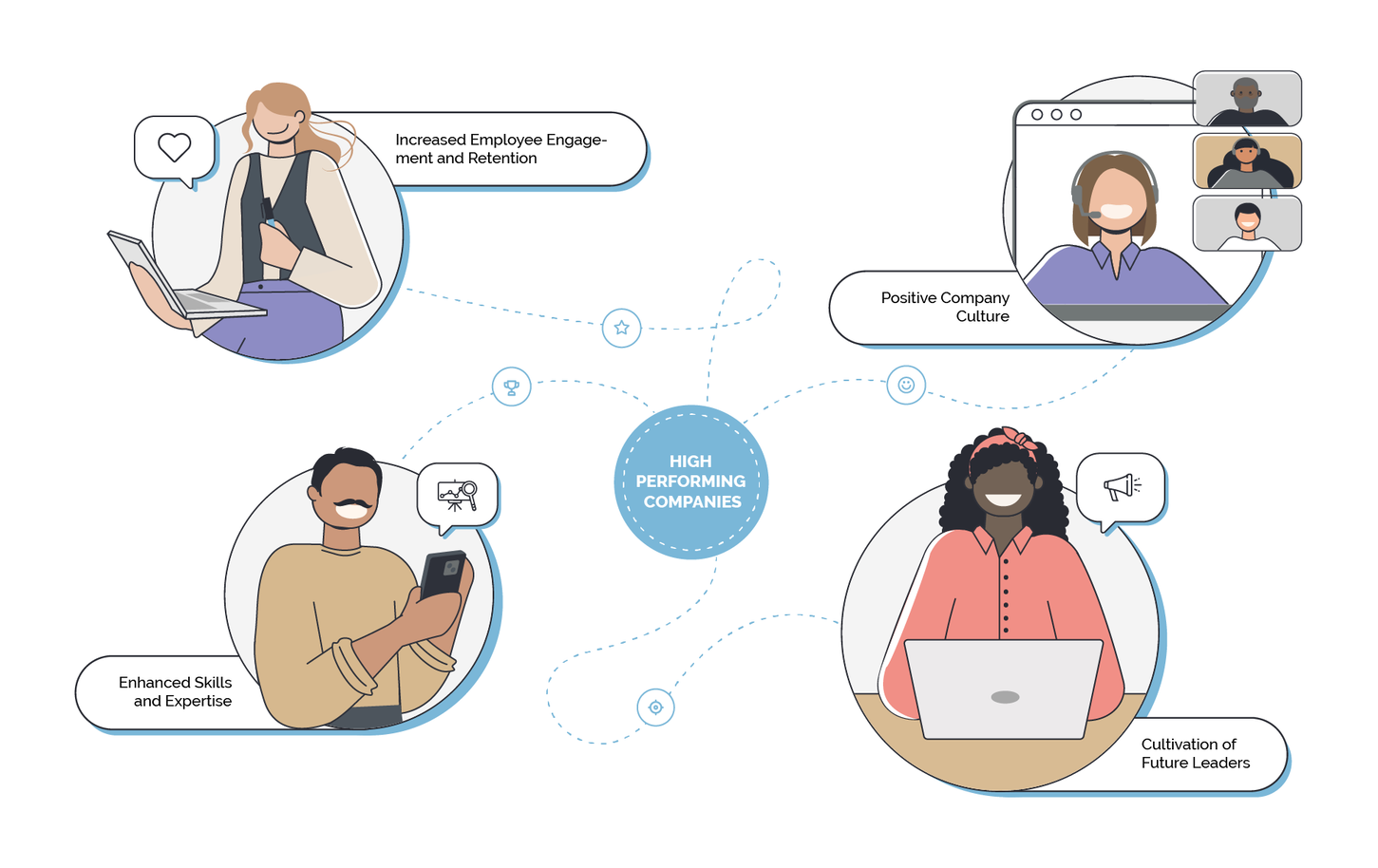 Increased Employee Engagement and Retention: Investing in employee development demonstrates a company's commitment to its workforce. From the recruitment and onboarding stages, a focus on knowledge and skill development becomes a significant differentiator. When employees feel valued and see opportunities for growth, they become motivated, productive, and dedicated to their work and company as a whole. Furthermore, organisations that invest in their employees' professional growth foster loyalty and reduce turnover rates, avoiding the high costs associated with recruitment, onboarding, and training new hires.
Enhanced Skills and Expertise: Staying competitive requires a highly skilled workforce. Encouraging employee development enables employees to acquire new skills and knowledge. This empowers them to broaden their expertise, strengthen their abilities, and stay up to date with the latest advancements in their respective fields. By investing in continuous learning, organisations equip their workforce with the tools to tackle new challenges and drive innovation.
Cultivation of Future Leaders: Organisations that invest in employee development cultivate a pool of talented individuals capable of assuming leadership roles in the future. By providing opportunities for growth, organisations can identify and nurture high-potential employees who exhibit leadership qualities. Leadership development programmes, mentoring, and succession planning initiatives groom these individuals to take on greater responsibilities within the organisation.
Positive Company Culture. By prioritising employee growth, and specifically universal growth where all employees have opportunities to take part and learn, organisations send a clear message to their workforce that they are highly valued and that their contributions are essential. This fosters a sense of loyalty, commitment, and pride among employees, creating a supportive and engaging work environment. Moreover, a culture that encourages learning and development becomes a magnet for top talent, as ambitious professionals are drawn to organisations that offer opportunities for careers advancement and skill enhancement.
The use of technology – how to make it happen?
Technology has ushered in a new era of learning and development, offering numerous benefits for both individuals and organisations. That said, we have all seen situations where e-learning platforms have been rolled out with too much fanfare, only for organisations to see adoption and usage dramatically drop after the honeymoon phase. Digital Learning Solutions must focus on sustaining the individual's engagement and commitment to the learning journey, or else the positive benefits of offering learning and development initiatives will only dwindle with time.
Personalised Learning Experiences: Different technologies can enable organisations to deliver personalised learning experiences tailored to needs and preferences. Adaptive learning platforms leverage algorithms to assess existing knowledge, skills, and learning styles, in order to then present customised content and recommendations. By personalising the learning journey, employees can focus on areas that require improvement, accelerating their learning and development. Then by  collecting data and analytics, organisations can track progress, identify learning gaps, and refine training programmes accordingly.
Accessibility and Flexibility: Technology-enabled learning platforms provide enhanced accessibility and flexibility. Employees can access training materials and resources anytime, anywhere, and on any device. Whether it's an online course, video tutorial, or interactive module, learners have the freedom to learn at their own pace and convenience. Such flexibility can really go a long way to accommodating employees who juggle multiple responsibilities or who may need to approach training on their terms.
Interactive and Engaging Content: There are more possibilities than ever before to include rich multimedia elements such as videos, simulations, gamified modules, and virtual reality experiences to make the learning process even more immersive and enjoyable. By incorporating interactive or even gamified features, the experience creates a desire to actively participate in the learning process, enhancing engagement, knowledge retention, and the practical application of learned skills.
Collaborative Learning Communities: Online discussion forums, chat groups, and social learning platforms enable employees to connect with their peers, share insights, ask questions, and engage in discussions. This fosters a culture of continuous learning, allowing employees to tap into the collective knowledge and expertise of their colleagues. By encouraging collaboration and knowledge-sharing, technology-supported learning and development initiatives promote a sense of community, encourage teamwork, and help towards breaking down silos within the organisation.
Real-Time Feedback and Assessment: Online quizzes, self-assessments, and instant feedback loops allow employees to gauge their progress, identify areas for improvement, and make adjustments as needed. This iterative feedback enhances learning outcomes and boosts employee motivation and confidence.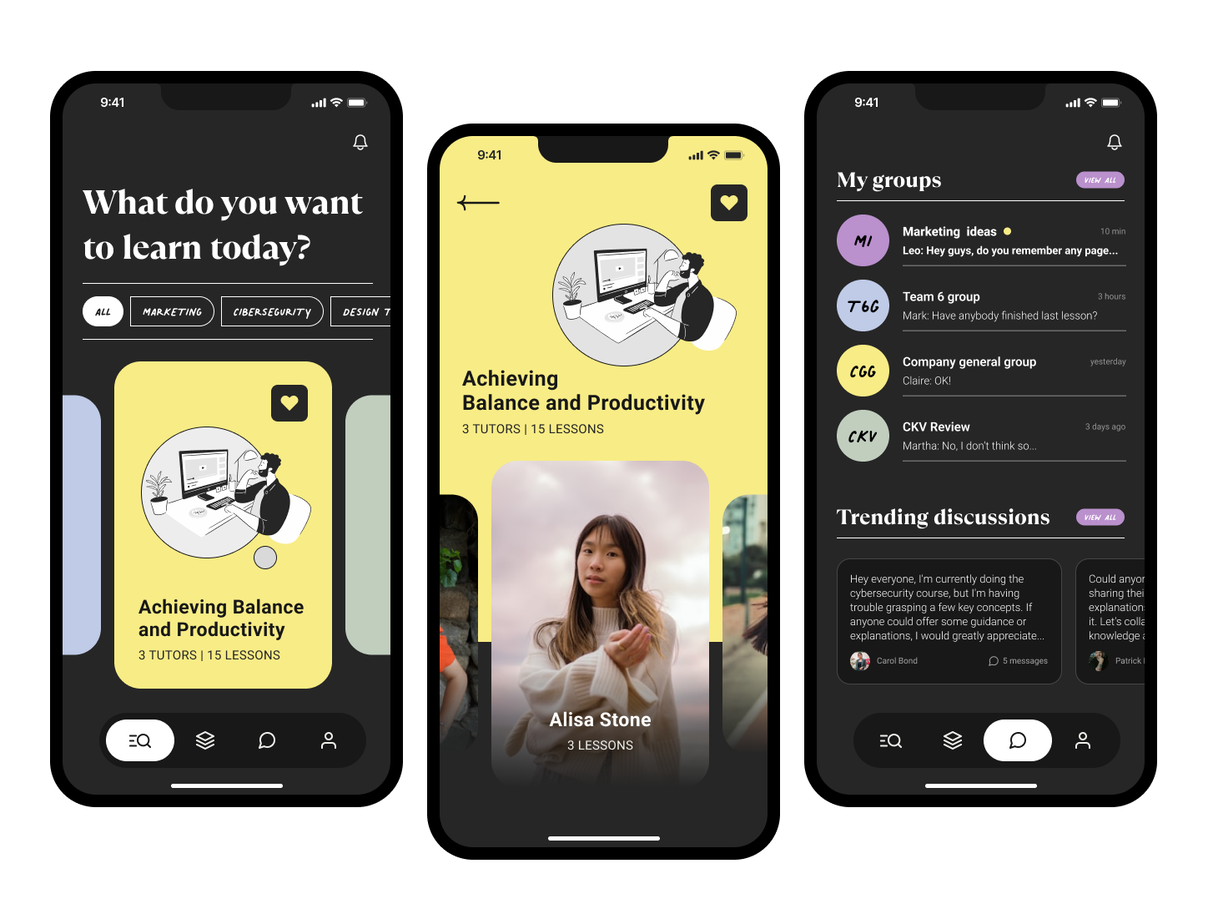 Overcoming Challenges and Maximising Potential
The future workforce belongs to organisations that can demonstrate their willingness to invest in their greatest asset – their people. There is no better time to start prioritising employee development as a strategy with far-reaching benefits  for organisations as much as the individual themselves. A culture that embraces continuous learning and development becomes a magnet for top talent, further elevating the organisation's capabilities.
In embracing employee development and leveraging the power of technology, companies  unlock the full potential of their workforce, gain a competitive edge in an ever-changing business landscape.
Valuing and supporting employees creates a thriving work environment where individuals are motivated, productive and proud to be part of the company. And to those who worry about investing in developing talent at the risk of them leaving for another opportunity, the question should really be – but what if they stay?
To explore how our solutions can enhance your learning and development initiatives, visit our website and embark on a journey of unlocking your employees' potential.
https://www.motivait.net/wp-content/uploads/2023/07/Option-1.jpg
3229
5008
Bill Paris
https://www.motivait.net/wp-content/uploads/2022/10/motivait-logo-web-300x113-1.png
Bill Paris
2023-07-12 10:15:54
2023-07-13 09:21:15
Unlocking the Power of Employee Development: Strategies for Success