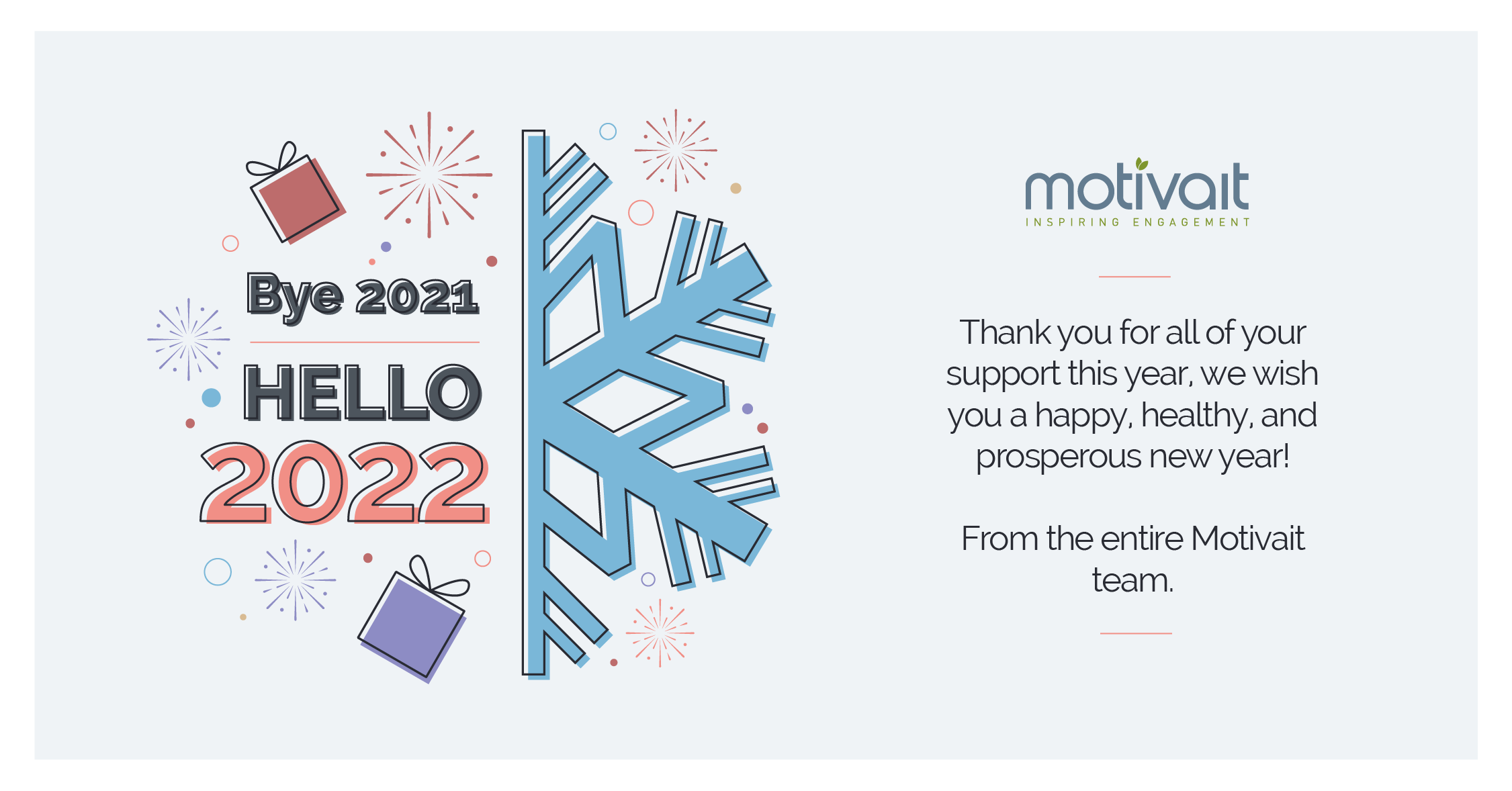 In 2020, we said that we believed 2021 would be a year for reassessing and improving approaches. The very human challenges and experiences of 2020, we felt, would inevitably cause businesses and organisations to empathetically reconsider and refocus on the people at the heart of their operations. Looking back on the last 12 months there have certainly been significant changes – many of them focused on improving connection and proximity between people, their brands, their communities, and their needs.  
Employee Engagement has seen more debate and discussion than ever before (9-5, WFH, The Great Resignation), driven by necessity, by competition, and by a real shift in the previously established status-quo. Technologies that seemed inaccessible or expensive became common practice, with QR codes and apps becoming part of day-to-day life from ordering from a menu to storing medical information. 2021 provoked developments which at their core worked to enable, encourage, and connect people. 
As we say goodbye to 2021 and hello to 2022, we round up the themes and pieces that most appealed to you this year.  
Empowering the People
2021 saw people revaluating what they wanted their life to look like and how their work fitted into the picture. After proving working from home was more than just a possibility, businesses have wrestled with how to offer flexibility to employees revaluating what they want their working life to look like, without compromising on other aspects of company culture. Companies who have embraced more flexibility for workers have then in turn been faced with challenges around sustaining a sense of belonging, a sense of community, as well as a sense of enthusiasm across remote teams whose only interface with their colleagues and the company is their laptop screen.  
While working from home may not be going anywhere soon, looking to the immediate future there will be a very real need to implement the infrastructure and solutions to support a seamless working experience across all circumstances.  
Customer Centric 
Looking specifically at Customer Engagement, the last 18 months have probably seen more need for change, reinvention, and agile responses than in the last 10 years. Supply chain shortages, haulage delays, new legislation on importing and deporting – it's been a tough year to meet ever increasing demand and high customer expectations. It would be wrong to write off today's consumers as easily influenced or swayed, when the reality is that most are actually looking to be impressed by services, values and experiences that stand out from the crowd. In their research into customer journeys, PwC found that people will pay up to 16% more for a great customer experience (CX), while Gartner found that 64% of customers value CX over price.  
The growing market evidence suggests that instead of being impatient for deliveries, consumers may actually be frustrated with poor communication and service; instead of fickle they may in fact be more conscious of where they're spending than ever before. If 2021 was the year for trying to keep up with an ever-changing landscape, will 2022 be the year to utilise learnings to actually stop, listen and understand the customer?  
Sustainable Change for the Greater Good
Since early 2020, we have all had time to think and reflect on the way we live our lives. People have taken up habits and hobbies with more interest in sustainability, nature and resourcefulness – DIY around the house, upcycling furniture or clothing, sewing masks, growing herbs, fruits, and vegetables. Outside of the home, local communities and governments have become more aware of the conscious efforts required to reengage, reassure and encourage participation in order to sustain local businesses and commerce. On a global scale, the recent COP26 conventions acted as a reminder for many that collective action is desperately needed to address the very present challenges for society – to turn the tides or slow down the devastating effects of climate change, and to support communities rebuild or reinforce their right to belong and thrive.       
Have the unignorable events of 2020 and 2021 provoked new practices that we will take with us into 2022? Could we be at a turning point for attitudes and values across society? 
https://www.motivait.net/wp-content/uploads/2021/12/Motiviat_Blog_Round_Up-2021.png
1178
2251
Lara Jones
https://www.motivait.net/wp-content/uploads/2022/10/motivait-logo-web-300x113-1.png
Lara Jones
2021-12-21 11:14:24
2022-01-04 09:24:24
2021: What did we look for last year?