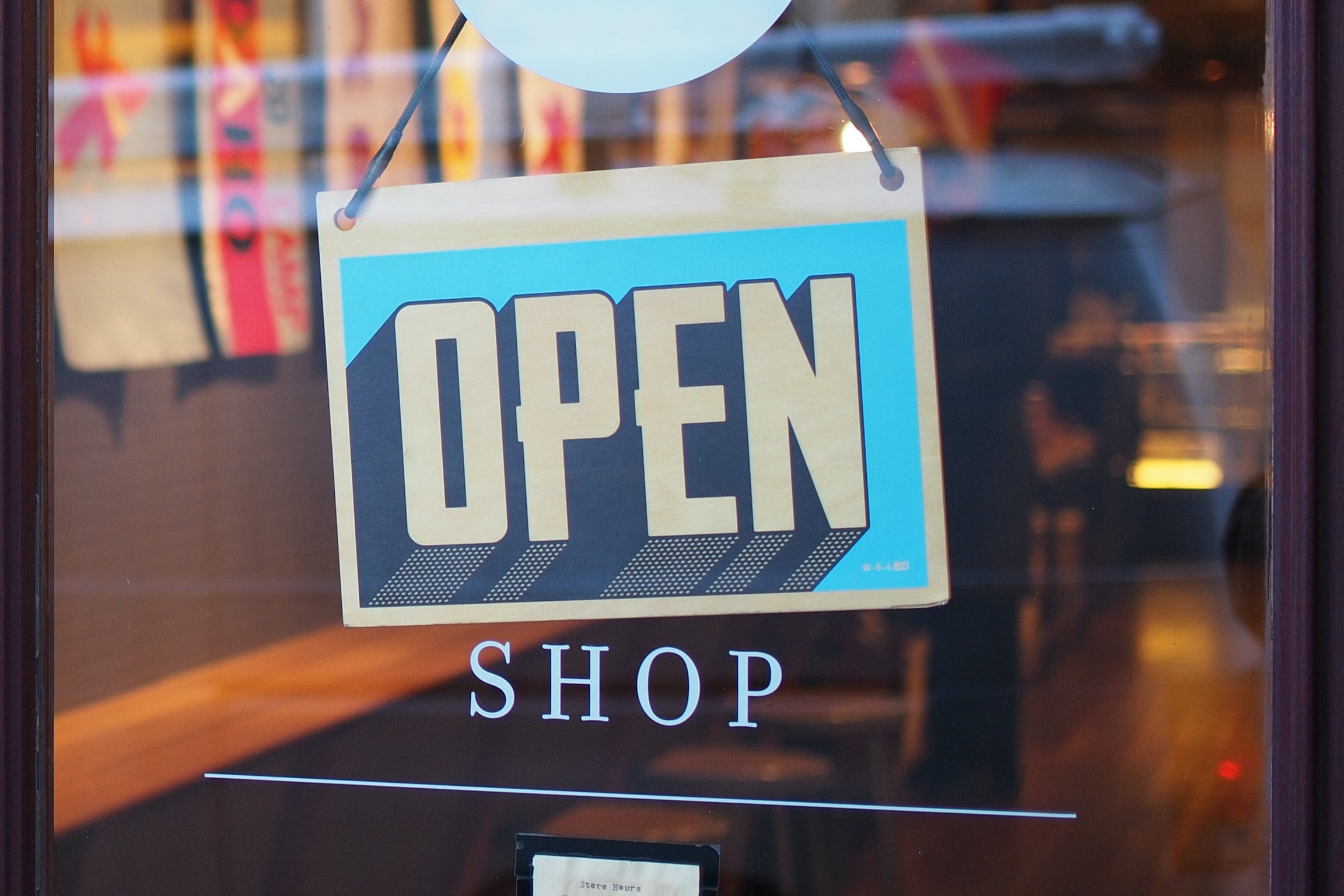 ---
Human Crises Require Empathetic Responses
Brands know that sustaining and reinforcing relationships with employees and customers becomes more important than ever during downturns, crises, or just general uncertainty. Traditionally, recovery 'crisis mode' has been perceived as chaotic and all-hands-on-deck, with employees put under an increased amount of stress to deliver more results than ever. Unsurprisingly, customers are often put off by this. Quick responses are important, of course, especially when so many organisations have spent years streamlining processes to prioritise efficiency and immediacy. But, there's danger in only responding for the sake of it.
Looking at current circumstances, 70% of European based executives in a recent study stated that the current coronavirus pandemic was accelerating the pace of their digital transformation. Equipping people with technology to remain productive and utilising effective communication channels are important elements, but are they enough on their own? These investments in technology will mean nothing if people aren't at the heart of your strategy. Technology is only the delivery; a vital and valuable part of the experience but just that, a part. It is people who we want to connect to, build relationships with, and learn from their motivations, reactions, and needs. During times of uncertainty, values and perceptions become affected through individual, personal experiences – so it's only right that brand responses should correspond. Human crises require human solutions and responses. It could be time to flip our thinking on digital transformation and focus in on how it can deliver better connection, empathy, and engagement.
Care + Concern = Connection
Care and connection for what another person feels and experiences, can be defined as empathy. It is a term that's crept up significantly over the years, but do we really understand why empathy is important? Inheriting this behaviour is important in order to connect emotionally with customers and understand what they are looking for from you as a brand. Over 80% of 150 CEOs stated that they recognise it as a key to success. 72% state that the current state of empathy in the workplace needs to evolve, a 17% increase from the previous year. Somewhat reflective of the growing trend amongst many influential leaders we see publicly broadcasting their commitment to conveying and displaying empathy.
To be effective, it must be authentic and something that becomes a core component of organisational culture, not just a buzz word to integrate into messaging with no real action behind it. Genuine empathy helps us to stop, listen, interpret, and understand the environment we're operating in. And through genuine understanding and appreciation, or care and concern, customer trust is gained.
When looking at the primary factors that led customers to feel trust for brands against the backdrop of COVID-19, not taking advantage of a crisis to maximise their own profits (authenticity) and caring for both their employees and customers (empathy) came out as the top 3 responses.
Consider March of this year, where due to the uncertainty that people started to feel at the beginning of the pandemic, their psychological and physical needs became a serious priority that was reflected in their shopping experience. Examples of empathetic response to this change, a number of large supermarkets offered private early morning opening hours for older or more vulnerable customers as a way to protect them but also enable their continued shopping experience.  This a great example of how businesses can display empathy for what their customers are going through. Instead of focussing solely on profit maximisation and reaching out with obtrusive or irrelevant marketing, reaching out with support or better still, facilitation and encouragement of human connection despite low-touch contexts, is a gesture that no one is soon going to forget.
It is important to note, you can strike a balance between a profitable strategy and empathic responses, it's not just black or white, there's an in between where you can work on attaining financial stability, while still being people focussed.
A lot of businesses see charity as the answer to dealing with the consequences that have arisen in the current situation and the main way to reconnect with customers. Despite this temptation to jump straight towards charitable donations – is it the right motivation? Dealing with uncertainty doesn't necessarily mean giving everything you've got to fight towards charitable causes. These supermarkets for example, are still making huge profits during this time, but have been able to do so in a people-centric way by putting people and their customers at the centre of their strategy.
In the same way it's important for companies to empathise with what their customers are going through, it's also important to find ways for customers to understand and empathise with what you're going through. This can be achieved through authenticity and transparency, especially with what is truly going on with your business during turbulent times. Take Airbnb for example, part of an industry that saw performance and profits plummet as a result of worldwide lockdowns. Despite the mass of uncertainties in the travel industry, CEO Brian Chesky sent out a humanised, public message that succinctly defined their situation and outlined their steps moving forward and various support measures that were in place. This authenticity and transparency is a clear example of how, despite uncertainty, being honest with your employees and customers about what is truly going on, but what you're doing to handle the situation, can help gain empathy in return for the empathy that you provide.
The Customer Experience
"New behaviours, needs & responses"
As we've said; with new uncertainties, come new realities, expectations, and priorities. It is important to be aware of these in order to respond and evolve as a business. So, first step? Empathise to innovate. Inspired by Design Thinking, it's a simple approach that often helps teams who aren't traditionally close to customers bring together what is desirable for the target audience with what is technologically feasible and economically viable. And it can be applied in a range of settings to foster a more appealing customer experience. Whether by personalising brand messaging and communication, redesigning products and services to be more intuitive or accessible, or moving into new spaces you wouldn't have associated with beforehand in order to adapt to customer's new needs and priorities, rather than the brand's.
For instance, the coronavirus pandemic has seen fashion retailers such as Mango disassociate with being solely about fashion and reach out to customers covering additional topics such as music, writing, and journalism, with the essence of becoming more about lifestyle. The message or association becomes "we are with you" rather than "look what you can buy from us". Innovators in health and fitness have also done a great job of this, moving away from being just a retailer, and offering new experiences for their customers. Numerous leading personal fitness brands have partnered with Samsung to launch new premium health and wellness apps to provide high quality, exclusive content for users. This is a great example of how providing something exclusive for your customers, can help to build a greater connection. Gymshark is another great example. They have been paying personal trainers, who would have been struggling with gyms closed, to host live workouts via the company's Facebook page – helping to combat the issue of loneliness and isolation whilst simultaneously creating a togetherness aspect of the brand's community, despite the uncertain circumstances they find themselves in. The common denominator in all of this? The personal touch, or human element. Just because your audiences have become remote, does not mean you can't still access them. Use tech to help humanise your brand, rather than just adopting technology on its own – it will end up feeling cold to the people you are trying to reach and connect with.
It might not be necessary to find new things to do, but maybe even just new ways of doing things. Perhaps a period of uncertainty is the perfect opportunity to digitalise certain physical store experiences. It can be easy to get stuck in the mindset of 'investing in online presence is overhyped' or 'I don't want to endure the costs of operating online' but take Primark, for example, who due to their lack of online channel has caused them to lose out on £650m in revenue a month while their stores were closed. This is reflective of the pill that many have to swallow, as the retail sector especially is rapidly moving to a space where an omnichannel strategy is simply essential not only to remain competitive but also towards future proofing the business.
Inject authenticity & empathy into your customer engagement strategy
Customer Service
"Engaged employees to support customer success"
With a lot of potential uncertainties of their own, customers need exceptional customer service and support. But who is behind the online help desk? Who is on the other end of the phone helping to troubleshoot? AI may have become popular for customer support, but actually it is really brand teams and employees on the front line, and results will be ineffective if they lack motivation, productivity, and loyalty. Brands cannot lose sight of this or neglect to invest in understanding and engaging their workforce. One disgruntled employee can taint brand image just as much as an angry customer online review – if not more.
Engaged employees who feel that their voice is heard, are nearly 5 times more likely to feel empowered to perform their best work. With this in mind it's fair to say that in terms of having care, concern, and empathy with your customers – the same should go for your employees first.
Companies are quick to implement gimmicks in accordance with trends with the goal of connecting with staff. Whether digital, such as creating a Facebook Workplace news feed, or non-digital such as hotdesking, green spaces in the office, help-yourself-kitchens, or Taco Tuesdays. But these are just a temporary fix. When facing a stripped back future where a lot of these engagement "adrenaline shots" are being removed, what will actually help towards continuously engaging and committing the people you need to connect with and count on?
Let's think about a generic example to hopefully get you thinking of how this could apply to you and your circumstances. Say company X recognises they need to engage employees in order to provide great customer experience in light of new needs or priorities. Management decide to integrate a new real time communication tool, to help boost morale and productivity in the company, with the hope that more ability to communicate will provide better customer service. Employees understand the features and functionalities, but they don't really know how they can best use it to suit their business needs. They already had ways of communicating – what does this new tool add aside from potentially more threads to keep track of?
This is likely a common occurrence, going back to the point about implementing gimmicks in accordance with trends. It may seem like a great idea to implement some new technology to solve problems, but focus can't be lost on the people who will be using it. Why not think about how to creatively use the tools you have in place to bring people together. Instead of using a company 'wall' to post updates and stopping there, or a programme to capture hourly log ins to prove that employees are at their desk, find digital solutions that encourage brainstorms, idea sharing and collaboration. It is known that these collaborative, inclusive environments foster innovation, a key for navigating and surviving uncertain backdrops. Making your employees feel you have invested in them, rather than the technology, is a powerful motivator. Go back to Empathy First and as a first step in your problem solving learn more about what your employees need and want, what will make a process more streamline or their daily tasks more efficient, and how technology can enable that in order to deliver customer success.
Even if there's just one key takeaway, let it be that human crises require empathetic responses.
For genuine impact in problem solving, empathetic responses need to be more than just a catchy leadership trait. Putting people at the heart of your strategy and operations and not just in your marketing and communications is key. This people centric outlook will help to harvest a more appealing customer experience and a more engaged workforce with the motivation and capability to put care and concern into their customer service, and this will help to recover and reconnect.
https://www.motivait.net/wp-content/uploads/2020/06/mike-petrucci-c9FQyqIECds-unsplash.jpg
1536
2304
Lara Jones
https://www.motivait.net/wp-content/uploads/2022/10/motivait-logo-web-300x113-1.png
Lara Jones
2020-06-25 10:09:04
2020-07-15 09:05:52
Recovering from Uncertainty & Reconnecting with Customers