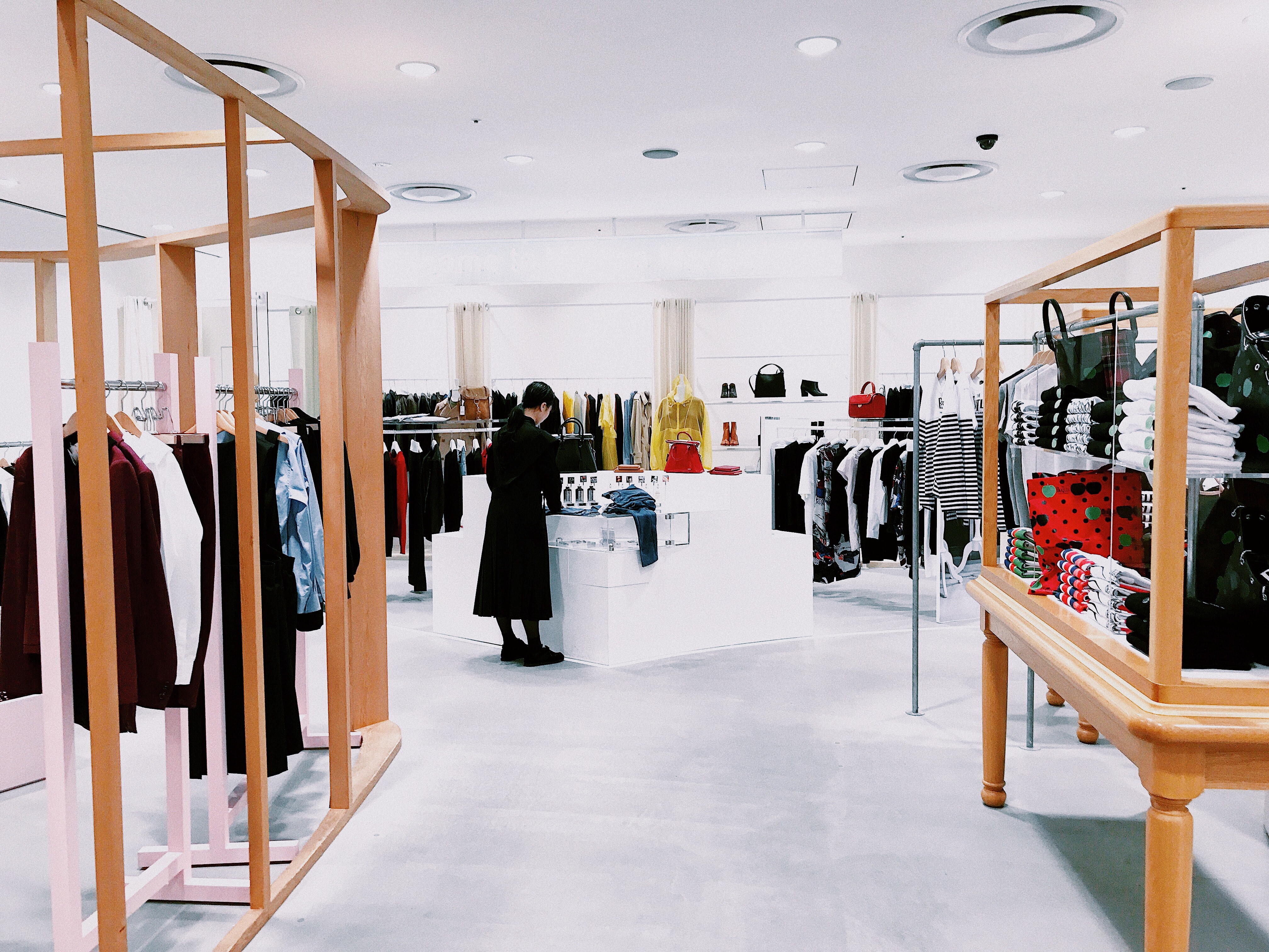 The Retail Apocalypse refers to a stream of brick-and-mortar retail store closures originally across North America. According to Coresight Research, US retailers reported over 9,000 store closures in 2019, which in comparison to the 4,500 opening in the same period, felt like a startling figure. PWC then reported a similar situation in the UK, with 2,868 store closures in the first half of 2019 alone, marking to many the beginning of the end of the once essential high street.
In the UK there has always been historical affection for "high street brands", so the growing closures are understandably provoking much debate around what is causing the Retail Apocalypse and to what extent it will continue into the new decade. Can traditional stores be saved, and what hope is there for brands who once heavily relied on loyal instore footfall? Again, it is something highlighted by PWC's report, where they identify the potential that exists for retailers to restructure and account for the demands and expectations of modern customers. Some retailers are already making this leap, trying to engage consumers with more personalised, multi-channel customer experiences. With these offerings, they are edging towards the dynamics behind Retail 4.0.
So what does Retail 4.0 look like? 
It can be described as the provision of an integrated omnichannel experience. But it can entail much more.
It involves retailers moving to a truly integrated IT ecosystem that provides a continuous view of not only inventory, but each consumer and their behaviour across channels too. With mobile phone dependency soaring, it's important to ensure ease of use and consistency between online and offline experiences. It means more innovation than simply providing a mobile app – Retail 4.0 strategy empowers the consumer.
Does your brand ensure a seamless way of placing orders online, via app or webpage, with in-store pick up? Does your brand make it easy to accurately check stock on the app for a particular location, and use that location to find your way to the store and buy the desired items? Retail 4.0 gives customers no reason to be turned off by the journey from browsing to basket to purchase. It should look like differentiated, meaningful experiences across all channels that sustain the consumer's own personal preferences when shopping.
Stand out from the crowd
Afterall, the modern consumer is used to (and arguably tired of) brands vying for attention. We all remember the avalanche of emails from brands during the GDPR rush, many of them leaving us questioning when we last got value back from our relationship with any brand. Or even just a positive customer experience.
For today's connected world it is imperative consumers hand over their personal data for one reason or another. So, it becomes more important than ever to demonstrate the value and personalisation they'd receive in exchange via your brand. If customers provide their information and you can see their habits, make sure you prove that you see them as an individual – beyond just targeting. Personalise communication with them, respond to their behaviours and history, highlight offers more likely to interest them, or partner with organisations that speak to their and your core values. The Retail Apocalypse has arguably stemmed from physical stores not being able to respond well enough to growing consumer needs, and brands not being able to keep up with innovative, engaging experiences at every touchpoint. These next steps towards recovery are vital for reviving consumer interest.
Recapturing attention and affection
Retail 4.0 is ultimately about placing the consumer at the centre of business operations so brands can respond accordingly to real-time trends and demands, resulting in exceptional and engaging experiences when executed correctly. Consider IKEA where through augmented reality (AR), app users can see what a life size item would look like in their home. It's a great example of how retailers can harness the power of emerging technologies to create relevant, meaningful experiences for their customers – rather than implementing a gimmick for the sake of it. Apple stores are launching displays that invite shoppers to learn more about iPhones by scanning the devices with their own phone. They can then see the advantages or functionality of the different hardware or software – so you can personally interact as a consumer and find something that suits you. It speaks to the inquisitive side of consumers and works towards winning round hearts and minds.
Looking ahead, it will be interesting to watch these trends develop. How will retailers leverage different in-store experiences as part of a multi-channel strategy? What advancements in the use of emerging technologies will we see, particularly as they become more easily attainable? It begs the question; will the traditional high street revive and make it to Retail 5.0?
https://www.motivait.net/wp-content/uploads/2020/03/korie-cull-IzIME1jwjCY-unsplash.jpg
3024
4031
Lara Jones
https://www.motivait.net/wp-content/uploads/2022/10/motivait-logo-web-300x113-1.png
Lara Jones
2020-03-16 13:20:23
2020-03-16 15:01:46
Retail 4.0: Apocalypse or Revival?