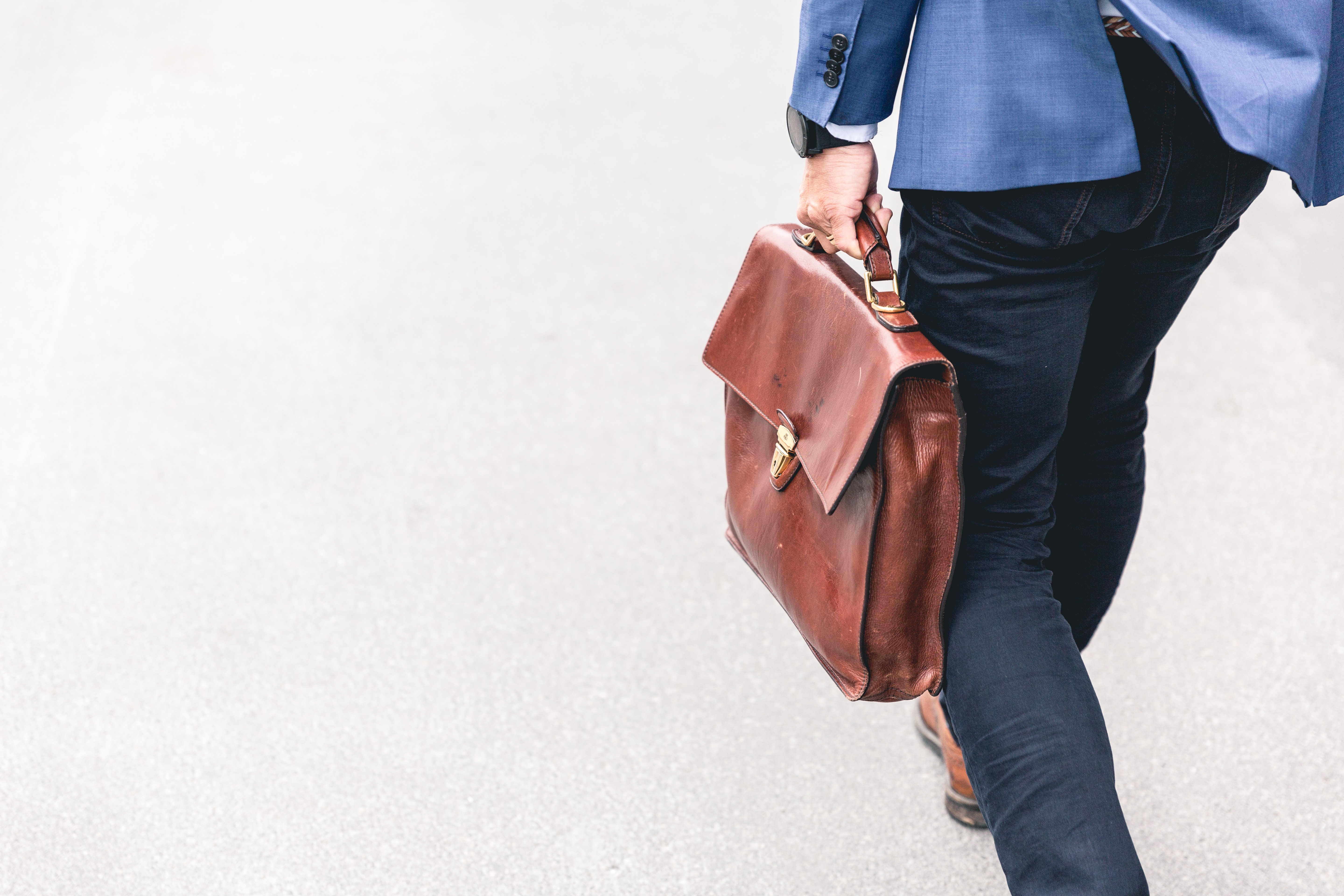 In today's competitive market, the period from when someone makes the commitment to join right through their first few months in the role is key. Key to ensuring that the new employee is engaged with their work and the organisation they're joining, and feel their decision to join is reinforced and reassured along the way.
The benefits are that they get settled into their roles and are productive sooner. They begin their journey towards brand advocacy, and they are much less likely to leave earlier than expected. So, making sure that everyone joining has a positive experience is certainly worth the effort.
But what about when an employee wants to leave? Could a more positive experience at the exit stage – offboarding – be valuable for all concerned?
The reasons for individuals moving on to pastures new are always numerous and varied of course. Historically, when someone resigned, particularly if going to work for a direct competitor, then they were likely to be marched off site, not allowed to return to their desk and maybe forced to complete their notice period whilst at home on "gardening leave".
Most people no longer join the work force looking for a "job for life". It is highly likely at some point or another, many of us will move roles to satisfy our own individual motivations. As Business leaders, managers or owners, we need to analyse the reasons and respond to significant trends that cause people to move on, sometimes there is nothing you can do to prevent it happening. However, it does not mean there's nothing that can be done to prepare for the situation. Utilising technologies to provide consistent, standardised experiences across an organisation can be critical for maintaining satisfied and engaged employees at any stage of their journey with you.
Despite the benefits, research suggests that only 29% of companies have a defined "Offboarding" strategy*
Given the vast opportunities in the market, and the emergence of new and non-traditional roles and skills every day, there is significant value in maintaining strong relationships with ex-employees – beyond simplistic networking on LinkedIn stalking that we have all become too accustomed to.  Leaving people with positive experiences and a smooth transition could help make all the difference.
Let's consider some of the benefits:
They may want to work for us again
Where there is a keen demand for skills and talent, we may want them to come back and work for us again and we want to maximise the likelihood that they will want to. They are likely to have developed and grown and can come back as more rounded individuals with a broader experience of the market and able to make a bigger contribution to the success of the company. Stay in touch and create ways to demonstrate that even though they're off the payroll, they're still a valued member of the company's extended community.
The growing gig economy
Not everyone who joins or leaves a company today will be a permanent employee. Some will be contractors, freelancers, consultants or gig-workers. Historically these roles have not been treated as well as the "permanent employees", with less access to the everyday benefits and opportunities. The popularity and demand for contingent workforce will only continue to grow as businesses broaden their flexibility or offerings, and so the need to remain engaged with them is vital to ensure that they too will want to return or keep in orbit if their skills are required.
They are still ambassadors and advocates 
As our decisions become increasingly reliant on recommendation and reference, organisations today have a superb opportunity to harness the effect of their employees and ex- employees. People share their experiences amongst their networks and a positive review from someone who has left can be a powerful tool when attracting new people to join.
They may be future customers or partners
We don't only want to retain their loyalty as an employer – we want to appeal to them as customers. Those leaving have a knowledge of the market, industry, products and services and we will want to ensure that they can recommend our business, as suppliers or partners, where appropriate.  A positive experience as an employee is likely to strengthen their customer advocacy.
We need to move away from a world where we treat our customers so evidently better than how we interact with our own employees. There has always been a focus in delivering customer excellence, as there is a simple connection to ROI. If we were to enrich the experiences of employees, instead of viewing them as replaceable, we would empower and enable the workforce – thus strengthening business performance, productivity and power of influence. There is an eagerness to offer valuable experiences for employees in the hope they then value their organisation. Moving forward, we should also learn to get better at extending that appreciation to people and communities beyond their last day.
https://www.motivait.net/wp-content/uploads/2019/11/marten-bjork-6dW3xyQvcYE-unsplash.jpg
3840
5760
Bill Paris
https://www.motivait.net/wp-content/uploads/2022/10/motivait-logo-web-300x113-1.png
Bill Paris
2019-11-15 10:48:01
2019-11-15 11:15:43
The Benefits of Engaged Offboarding