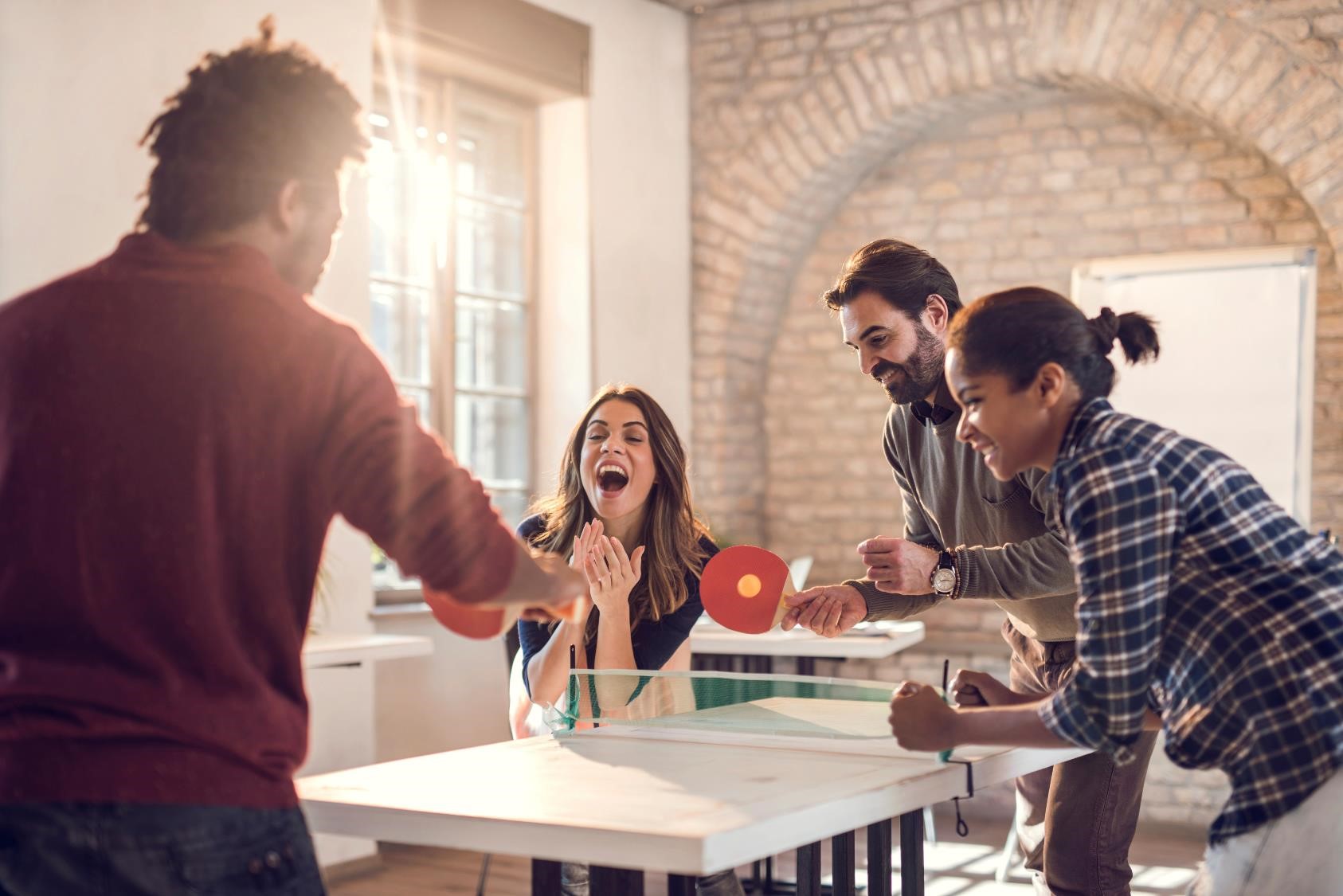 Happy employees drinking chai lattes, playing pool and table tennis, being creative and brilliant. That is the vision some have come to imagine is the ideal work environment. We have all seen the pictures from companies like Google, with chilled out developers working in converted phone boxes and sliding down the helter-skelter to their next meeting.
The reality is, of course, often very different. The practicalities of most office environments mean that these sorts of extreme designs are not possible. However, that does not stop people trying. The number of times I have seen a pool table or foosball table awkwardly shoehorned into a corner is incredible.
The reasoning behind this is often honourable. Someone somewhere has been given a bit of money to try and increase employee happiness, and therefore engagement, based on a poor employee satisfaction survey result.
It may seem a generous and forward-thinking idea, but it is often a poorly planned "knee-jerk" reaction that fails to address the deeper issues that may be affecting the feelings of the employees or why there may be a low level of engagement.
In reality, satisfaction and engagement surveys have certain issues that could affect the true vision of employee engagement. For starters, not all employees may believe they are anonymous, leading them to refuse to take part, fearing that "Big Brother" is watching. Others may take it as an opportunity to vent frustrations that are not directly related to their overall engagement with the company. Yet more may be too busy to do it, probably those that are actually the top performers! So, the survey never really represents to true levels of engagement across the whole company.
Imagine you find that a particular department has low morale. Do you really think that putting a pool table in the coffee room will lift that long term? Did anyone in their survey cite a lack of a pool table as their reason for being unhappy in their role? Of course not. You need to dig deeper and understand the root cause of the issues, then work to improve that. But you can only do that if the employees trust you, which is where things like a well thought out Employee Value Proposition (EVP) start to become so important!
The same can actually be said of many gamification implementations in companies looking to boost employee engagement. They are introduced to try and add some flavour, fun or competition to boost productivity or happiness. Just like the pool table, this often doesn't address the core issues. In fact, with badly implemented gamification the issue could be compounded. If a company can afford to invest in that, why can't they invest in something that employees actually want? That's why it is so important to plan a gamification solution so carefully and why we put so much time into the user research at the start of any project. If you don't understand them, you can't possibly design something that will resonate with them and be accepted.
This doesn't mean you should not install a pool table, but make sure that it is part of a structured plan to improve all of the factors affecting employee engagement, not just a patch with a "that'll do" attitude attached.
https://www.motivait.net/wp-content/uploads/2018/10/pool-table.jpg
1125
1686
Lara Jones
https://www.motivait.net/wp-content/uploads/2022/10/motivait-logo-web-300x113-1.png
Lara Jones
2018-10-03 12:39:19
2018-10-03 12:42:29
Employee Engagement: The Pool Table Paradox