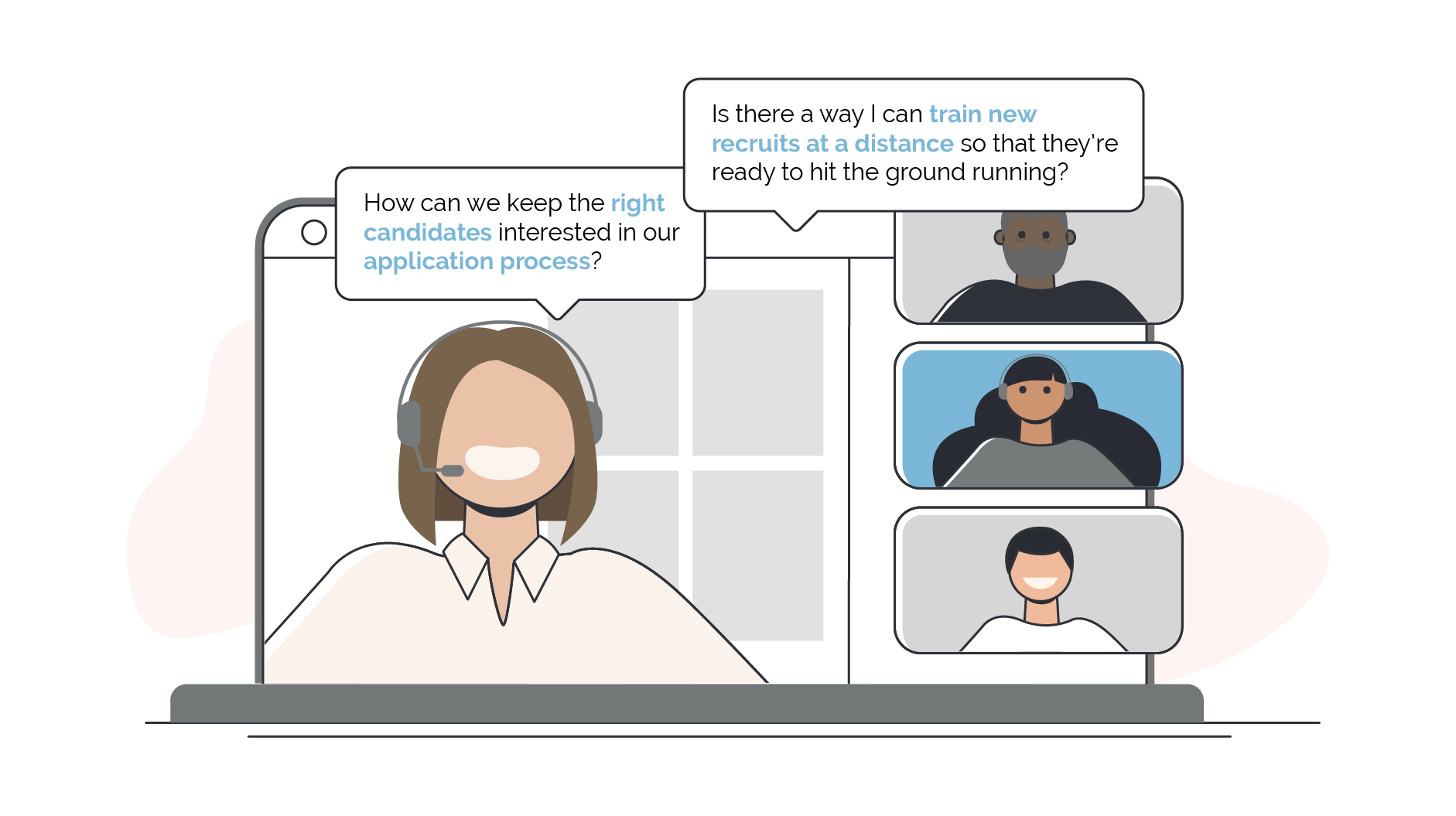 As organisations across the world adjust and transform to keep up with an evolving economic and social landscape, there is much talk about the many challenges that are having to be confronted, particularly in the workplace. From managing the increased desire of employees to work remotely and flexibly, to addressing the talent shortages that exist across a number sectors – the teams responsible for managing and sustaining employee engagement are being impacted from different directions.  
How can we better attract and keep the talent we need when there are many other companies out there fishing in the same pool trying to entice the best people with propositions and perks that may turn their heads? How can we help people feel like they belong, when there may not be an office to belong to anymore?     
A recent survey by McKinsey certainly highlighted the challenge in retaining employees. The survey found that 40% of participants said they are at least somewhat likely to quit in the next three to six months. 18% of respondents said their intentions range from likely to almost certain. These findings held across all five countries surveyed (Australia, Canada, Singapore, the United Kingdom, and the United States) and were broadly consistent across industries. Businesses in the leisure and hospitality industry are the most at risk for losing employees, but many healthcare and white-collar workers say they also plan to quit. Even among educators—the employees least likely to say they may quit—almost one-third reported that they are at least somewhat likely to do so.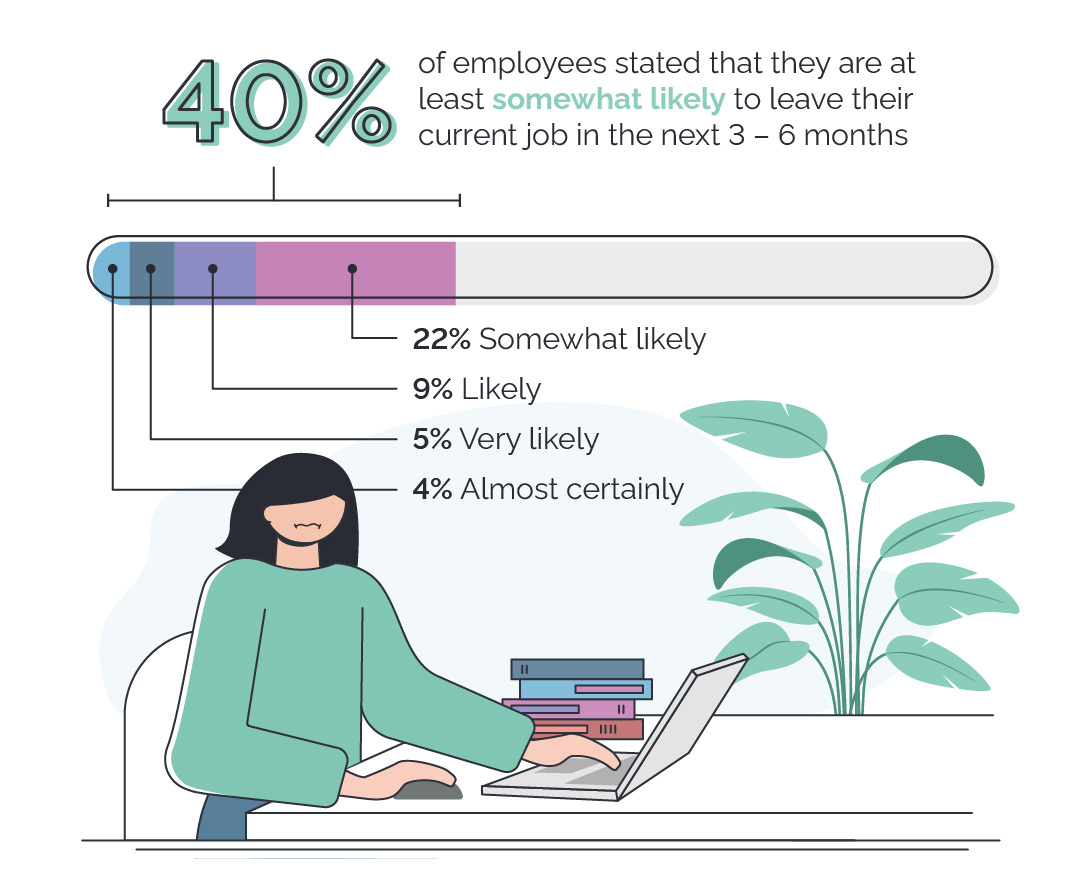 In my experience in HR and the recruitment sector, there is not one simple solution to this. There are a range of factors that can influence an individual's decision to either join, stay or go, and if they decide to go, what are the considerations that are going to convince them which option is right for them. One size doesn't fit all and the decision is ultimately a personal one. It might be the remuneration, the location, culture, belief in the vision, leadership and managerial capability, colleagues, market position, ability to develop and progress, interesting and relevant work or a complex mixture of all the above.  
That same McKinsey report highlighted that:
"employees crave investment in the human aspects of work. They want a renewed and revised sense of purpose in their work. They want social and interpersonal connections with their colleagues and managers. They want to feel a sense of shared identity. Yes, they want pay, benefits, and perks, but more than that they want to feel valued by their organizations and managers. They want meaningful—though not necessarily in-person—interactions, not just transactions!" 
Fundamentally, personal decisions are founded on how you make people feel. In other words, building an emotional attachment and engaging with them. Do they believe and are they convinced that they want to go on the journey with you? Do they understand your values? Can they see how they can fit in and perform? Did you make them feel valued and important?  Did you listen and understand their needs, wants and motivations? 
Let's never forget that it's a two-way experience and it's about give and get, which is not a new concept but in the current climate, the power has shifted from the organisation to the individual. As a consequence; mindsets, attitudes and employee experiences need to be reviewed and tailored in order to differentiate organisations.  
According to Qualtrics, 55% of workers surveyed agreed that recognition for good work drives employee engagement, while employees studied tended to be at least 17% more engaged if they felt able to participate in feedback schemes. These types of investigations support the idea that engagement can be driven by reciprocity, and that if businesses make a genuine investment in their people, employees generally do tend to feel more valued and acknowledged, and in turn more motivated to commit and perform.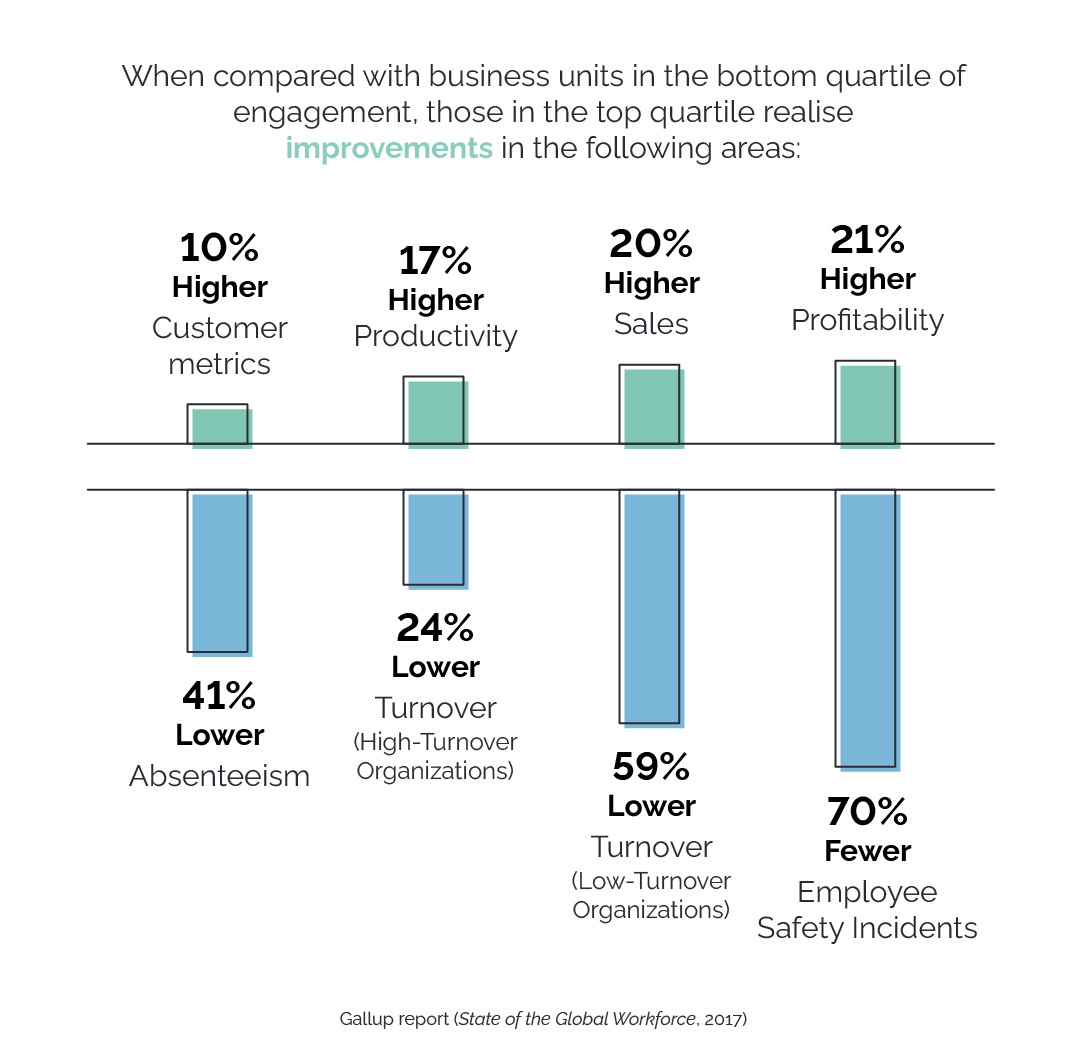 When looking to provide consistent, sustainable and valued experiences for employees, consider how technology can be used to enhance existing approaches. When operating in a virtual environment, technology effectively enables scalability and accessibility; lifting or translating experiences to a digital environment with rich opportunity for additional features and interventions to boost interaction and engagement. Particularly for supporting the virtual connectedness of colleagues, or to hire on a large scale without leaning on internal resourcing, the right solutions can really make a positive impact and notable difference.  
In a world with almost endless options and solutions, there is no excuse to simply pile on tools and software that ends up overcomplicating the average day in the life of employees – especially considering budget restrictions and already saturated systems. Instead, digital solutions deployed should work to prioritise and embed the following into employee's experiences:  
amplifying employee voice and feedback

encouraging multilevel recognition and communication 

embodying and reinforcing company culture and values 

improving the overall experience and "moments that matter" in the employee's journey with you 

creating a sense of belonging 

seamless integration with existing tools.  
If ultimately, how the employee feels about work and the workplace will be a significant deciding factor as to whether they apply, join, and stay, then companies ought to start looking into how they deliver experiences in a way that leaves people excited or switched on. Much like how brands seek to nurture loyal, returning customers through innovative, impactful CX (customer experience), there is plenty of opportunity to apply the same dedication and care across the Employee Journey in order to nurture committed, engaged individuals eager to stay and grow.  
Does your organisation have employee engagement challenges are you looking for some inspiration on how to solve?
We at Motivait love creating innovative solutions that address real problems, do any of these sound familiar?
MOTIVAIT – Innovative Employee Solutions for Intangible Challenges
https://www.motivait.net/wp-content/uploads/2021/04/Innovative-Employee-Engagement.jpg
1055
1882
Bill Paris
https://www.motivait.net/wp-content/uploads/2022/10/motivait-logo-web-300x113-1.png
Bill Paris
2021-10-21 10:04:48
2022-10-03 09:14:37
To Recruit and Retain the best employees