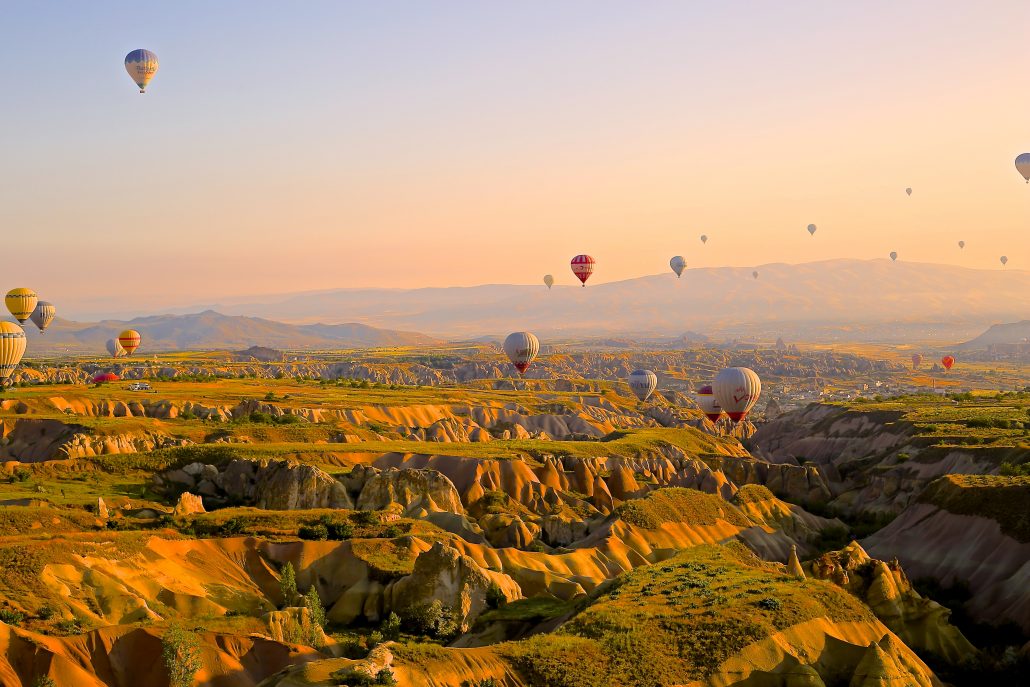 A friend made fun of me recently as we looked at booking a weekend away. Within seconds of us deciding on a city, I'd started 'the list'. "Remember to schedule in 'have fun' somewhere between 11am and 11pm" they texted.
"The list" is where I- you guessed it- list out the key things to see, visit, eat in any destination I'm headed to. It's begun to frequently take the form of a shared Google doc with whoever I'm going with, and yes, it does eventually start to develop schedule-like symptoms. Times where we might be leaving the hotel, when we could make dinner reservations, how long it could take to walk from one monument to the next and look there's even a great ice cream place along the way for a pit stop at 3.17 on Friday.
Before you sign me up for a crash course in spontaneity, I should reassure you that I rarely ever follow 'the list' word for word. I'll end up wandering around, see a street sign I recognise from my searches and remember that an interesting tea house/museum is nearby. In reality, this list is simply where I collect parts of a puzzle that I get to put together as I go along. My own personalised travel recommendations that I collect as I get excited about the upcoming trip. It's inspired by the Facebook album I scrolled through, the Lonely Planet article I read, the Instagram pictures I pictured myself in. TripAdvisor recommendations, local food blogs, the hotel review that caught my eye because the building has an interesting back story. On my phone I've gone exploring, piecing together an experience I'd want to live. You could say it's a millennial specific affliction. Really, it's the same day-dreaming we've all done at our desks or on our daily commute. However, through the rise of social media and enhanced digital photography, we can now delve deeper into that "Wish You Were Here" feeling, and it's something travel marketing professionals are really beginning to mine into it.
"I'm the Hero in this Story"
Recent research has pointed out that 80% of people trust the opinion of friends and family when it comes to booking a holiday. The survey found that people were less likely to use sites like TripAdvisor, Facebook or Twitter as primary sources for recommendation. Stats like these reinforce what we're seeing across industries: recommendations and references are becoming principal purchasing influencers. The results or trends aren't suggesting that the reach of social media should be ignored when advertising or sharing a message. However what that message conveys is important. Part of the work we do at Motivait is to reintroduce personal touches or user centricity back into processes and experiences. Our solutions rely on UX and UI research to make sure we design something that will tap into those emotional, intrinsic motivators. Why are people influenced by their best friend's album from their #amazingadventure? Because when they see someone they personally relate to enjoying an experience, they can picture themselves enjoying it too.
Travellers, more than ever before, are able to engage with the stories and experiences of a place so that they've bought into their potential holiday before they've even booked anything. While tourism may have often been considered a stable and unchanging industry- people are always going to want a holiday- today's digital platforms are offering an opportunity for organisations, councils, and national bodies to flex their creative muscles. People still want a holiday. But they can also now picture and curate the holiday experience they could have. And they would thrive on the chance to see themselves as the protagonist of that story or experience.
Better still, travel and tourism bodies can deliver experiences that connect with audiences they may have lost touch with. Museums or galleries that would have once got an eye-roll from younger generations, could present a story or path to follow that ignites the explorer within. Could a city famous for its lamb dishes offer a route where the vegetarian traveller can still come away giving it a 10/10 for gastronomy? The potential to connect with your audience can be limitless; as long as you remember to put them at the heart of the destination.
https://www.motivait.net/wp-content/uploads/2017/11/photo-1433838552652-f9a46b332c40.jpg
3840
5760
Lara Jones
https://www.motivait.net/wp-content/uploads/2022/10/motivait-logo-web-300x113-1.png
Lara Jones
2017-12-12 13:52:43
2017-12-12 13:52:43
Take Me There: Exploring the Experience Economy