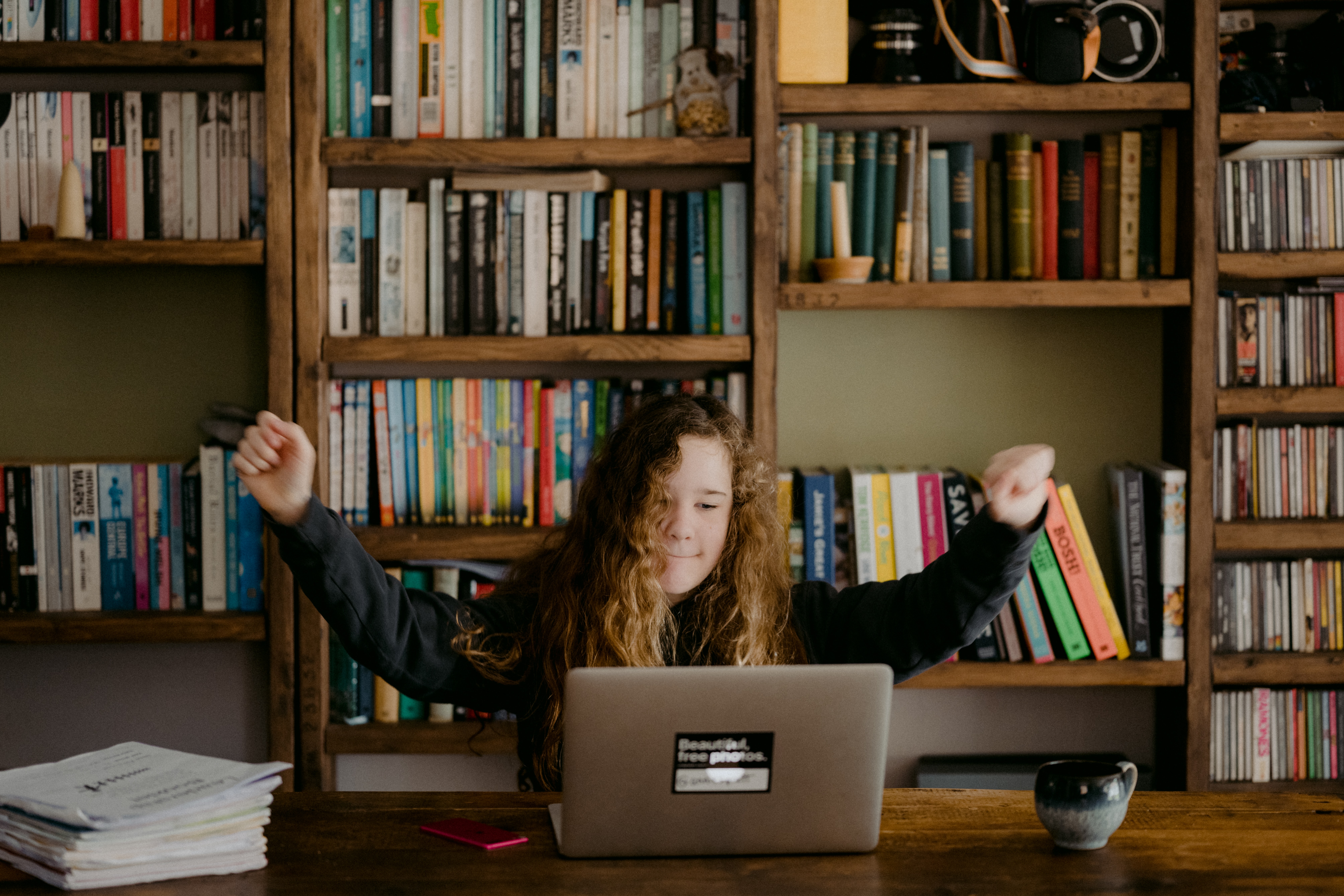 This is part of a series – check out part 1 here 
Schools have long followed the most traditional approach to learning and potentially struggled the most when it came to lockdown learning. With a dramatic range of learning needs, ages and attention spans, examinations, and home situations, it has been hard to deliver lessons with the same consistency and rigour over a screen or via a platform. Helen, a Chemistry teacher from North London, says the COVID-19 lockdown turned her world upside down from one day to the next. 
"In a school, not all teachers are following the exact same schedule, facing the same challenges, addressing the same needs, or even required to deliver materials the same way. So, when we moved to remote learning, those different circumstances suddenly became even more accentuated." Because the immediacy of the lockdown, Helen and her colleagues faced a scramble to work out how to balance teaching in terms of prioritising age groups in need of more personalised tutoring across MS Teams, and in terms of who had more availability. "Sometimes this meant everyone doing less, sometimes it meant people without caring responsibilities taking on more than their share. It was almost unavoidable." Lesson materials were uploaded and shared, homework was returned, the practicalities of teaching and learning continued, but something she genuinely noticed and felt hard to replicate was the pastoral care – both for students and staff.   
On paper, the move to more online learning could be great. By the day younger generations are increasingly familiar with and adept at technology. There is ample potential for bringing learning to the screen. One study showed learners recall more when using virtual teaching methods than with traditional methods, a comparative study of the same core content but through different mediums, which proved a 76% increase in learning effectiveness. With this in mind, going virtual shouldn't mean a drop in attainment, but of course the theory is not always the case in reality.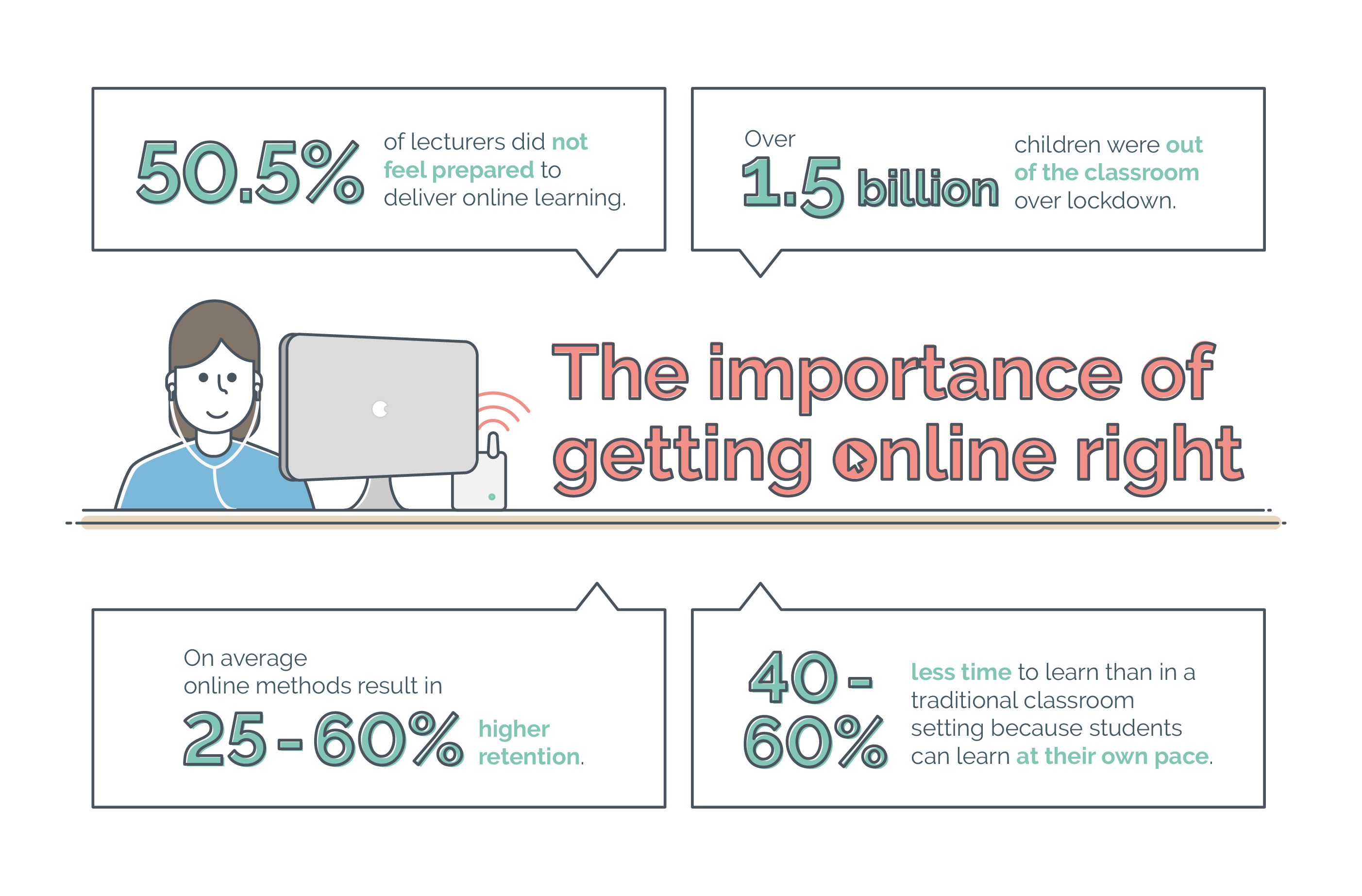 As we have seen, schools were an area of society that were never going to stay 'closed' forever and though reopening has its share of challenges, we wonder how technology could assist in the teaching and learning ecosystem of the future.  
Firstly, teachers and schools would argue there is more to their role than just delivering learning. In the move to screen time learning, the biggest missing piece for them became the complexity in sustaining pastoral care – for students and colleagues alike. Pastoral care can feel juxtaposed online, especially when so much can be noticed by watching students in the classroom, picking up on individual moods and behaviours. A significant part of pastoral care is the support network between teachers and co-workers within schools. Grabbing each other for a quick word in between classes, comparing notes and building a better picture of what works and what doesn't. Coming out of lockdown, Helen says that she came to really value how everyone managed to sustain that teamwork in order to create more flexibility for each other.     
Could schools take a page from the corporate world's book and adopt team catch ups, incorporating more teamwork and collaboration into the day? Easier said than done though as teachers are renown for having barely any time in the day already, adding another call or meeting maybe wouldn't be the best use of their time when they may feel stretched or that their focus is needed for curriculum creativity and innovative ways to capture student's attention. However, the way to navigate that issue, is to design solutions with the teacher's needs and schedule in mind. Digital platforms can centralise easy and instant creation and sharing of learning materials, that teachers can then adapt in delivery to the needs of the students. The experience can then be enhanced though, by including elements that will support the teacher's working day. Features that facilitate immediate feedback, flag good news to the wider team, and enable recognition can provide automated motivation boosts during a day where they may not get an actual thank you for their dedication. Within the same platform, messaging can connect colleagues interested in or working on similar areas to improve collaboration or provide functionalities that enable teachers to 'raise their hand' for an offline conversation about a concern they may have regarding work, materials or safeguarding. By using personalised, digital solutions a fragmented day becomes streamline.
Asking for help or getting recognition could be sped up for instantaneous responses, and all the effort needed to "connect the dots" becomes less labour intensive, so teachers could then spend less time on frantic creative content creation, and more time on the personalised, pastoral care that technology can't exactly step in and help with. Innovation doesn't need to result in overhaul, but we won't necessarily enhance the learning experience by just moving materials online or creating video content for classrooms. Real change comes by understanding your audience, and identifying where connections can be made, where they struggle, and how to enable small improvements for huge steps forward. A bit like every great teacher we've ever known.   
https://www.motivait.net/wp-content/uploads/2020/10/annie-spratt-4-4WPFLVhAY-unsplash-1.jpg
5354
8031
admin
https://www.motivait.net/wp-content/uploads/2022/10/motivait-logo-web-300x113-1.png
admin
2020-10-05 11:28:21
2020-10-05 12:34:04
L&D Today: Change in the Classroom